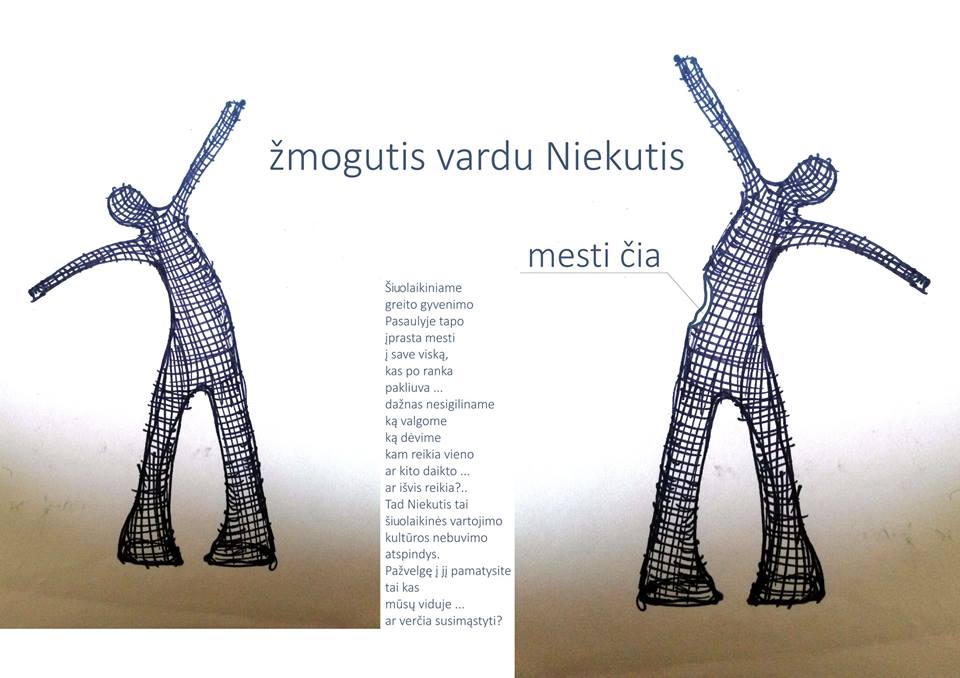 Every human must consume.  We must eat food, drink water. Plus, we all tend to purchase every day —books, clothes, furniture, electronics, gifts, etc.
Shortly after the industrial revolution, though, corporations found themselves wading through too much supply and not enough demand. So, via advertisements and various talking heads, people were told they needed to consume more. Even today, we buy to  "keep the economy going". What's worse is that we buy into this lie.
True is when we consume too much, we experience stress and anxiety, effectively deepening the void. Our possessions possess us. They weigh us down mentally, physically, emotionally, and the void becomes cavernous.
Please visit a statue of Less consumption at  Contemporary Art Center (outside) Vokieciu street 2, Vilnius, Lithuania.
Artist — Jurgita Jakubauskaite.
Organizer — VšĮ Rūpi.